Ngoc Am pagoda is in Hong Ha Ward, Yen Bai city. It has two names. Local people call it Am pagoda. Tung Lam is another name of it that is formally used by the monks and nuns.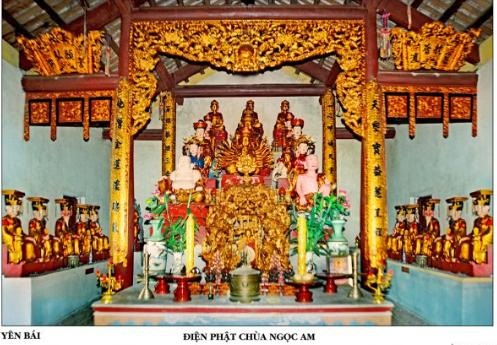 Ngoc Am pagoda is 100 years old. It was built at the end of Nguyen dynasty (at the end of the 19th century – beginning of the 20th century) by some merchants, boat owners and Viet people from Ke Cho (an old name of Hanoi). They built the pagoda to pray for their safety while they were travelling. Untill 1900, Tran Gia Du expanded it and the first monk came here.
Buddha, Tam Phu and Tran God are worshipped in Ngoc Am pagoda. Nowadays, Am pagoda is a spiritual place for local people. Every year, thousands of near and far visitors in Vietnam travel come here to pray for themselves and visit the pagoda.