Tam Thanh Grotto is one of the famous grottoes in Lang Son, has the magnificent natural beauty attracting many tourists in Vietnam travel to visit here.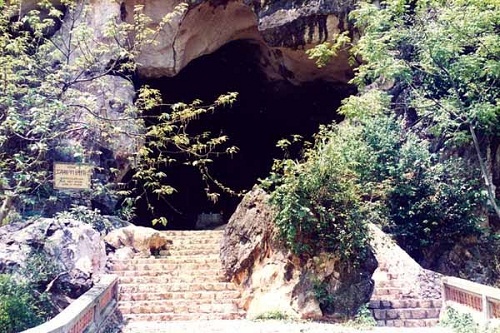 Tam Thanh Grotto - Lang Son
Tam Thanh Grotto is situated in Tam Thanh Ward, Lang Son City, Lang Son Province, lying west of Ky Lua Street. Its door is approximately 8m high, opening to a corridor with 30 stone steps carved into the mountain. There are dense groves hiding the grotto from the sun.
Visiting Tam Thanh Grotto, tourists in Vietnam travel can also see To Thi Mountain (Vong Phu Mountain, meaning "waiting for a husband") located nearby. Here, tourists can explore a grotto with marvelous stalactites and a statue of Buddha.