Located in is not only the cradle of Buddhism in Vietnam but also the home to many national treasures. The world's largest jade Buddha statue is now at the pagoda.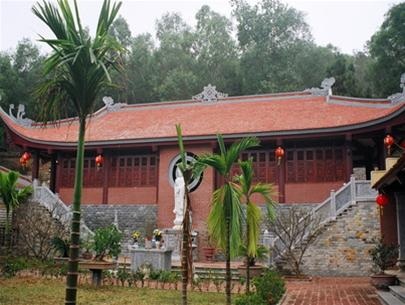 Phat Tich pagoda - Bac Ninh
The pagoda, also called Van Phuc Pagoda, was built between the 7th and 10th centuries, and underwent several transformations throughout the years. It was first renovated during the Ly Dynasty. In 1057, King Ly Thanh Tong had a tower erected and a golden statue made. Later in the 17th century, the pagoda was enlarged. Unfortunately, the pagoda was ravaged by the war in 1947 and was rebuilt again in a simpler style in 1958. However, since 1991, the pagoda has been reconstructed following ancient architectural designs. Among the remains of the pagoda is a statue of Buddha. The columns are decorated with intricately carved lotus flowers and various types of traditional musical instruments.