Geography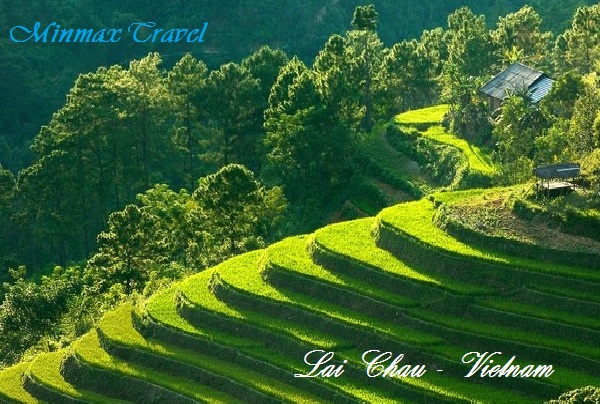 Lai Chau is situated on high mountainous region in the North-West Vietnam, northern of Da River. Its neighbors are Yunna (China) on the north, Laos on the west, Lao Cai Province on the north-east, Dien Bien, Son La provinces on the south.
A range of mountain following Northern West - Southern East makes up the terrain The Pu Sa Leng point is 3,096m in height. There are sloping mountains, hill, valley, plateau, spring alternately. Falls and waterfalls with high flow are potential of hydroelectricity in Lai Chau.
Climate: Belong to tropical monsoon zone; the climate of Lai Chau is divided into two seasons: rain season and dry season. The annual average temperature is 21ºC - 23ºC.
Tourism
Tourists in Vietnam tours to Lai Chau are interesting in custom of ethnic groups in Sin Ho Village or Tam Duong Townlet. They also fond of other sites such as: Tien Son Cave, Muong Lai Spring.