Colour is the first of Luang Prabang's virtues to greet travellers. Pearly frangipanis with their heady perfume, banks of overgrown trees peppered with scarlet flowers, the burnt sienna robes of hundreds of monks and their novices, and resplendent gold and claret wats. The scent of fresh coffee, river activity, produce markets and spicy food soon follows. And then the broader aesthetics begin to unfold.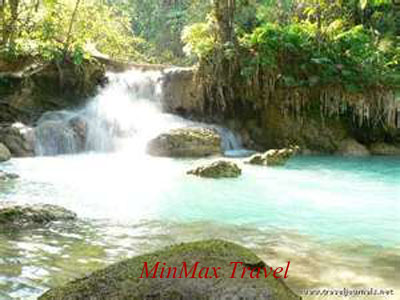 Encircled by mountains, and set 700m above sea level at the confluence of the Nam Khan (Khan River) and the Mekong River, Luang Prabang is now Laos' foremost tourist showpiece. The brew of gleaming temple roofs, crumbling French provincial architecture and multiethnic inhabitants captivates even the most jaded travellers, and the quiet benevolence of the city's residents lulls them into a somnambulant bliss.

Sealed highways linking Luang Prabang with Thailand and China have turned the city into an important relay point for commerce between the three countries. City governors have wisely provided a road bypass system that gives the city centre a wide berth. Thus the sense of calm antiquity that first brought visitors to the city when Laos opened to tourism in 1989 has been well preserved. More­over, the city is Unesco Heritage listed, which means a blessed ban on buses and trucks.

Most road activity consists of bicycles or motorcycles, but an even score simply go by foot. Although the city teems with travellers, it is not a party destination, and the 11.30pm curfew silences the city by midnight and maintains its traditional disposition.