Hon Tre (Bamboo Island) is one of the islands that are peaceful, beautiful, primeval and attractive of Kien Hai district, Kien Giang province. If you want to enjoy an interesting voyage on the immense sea, learn about the lives of island people, you cannot miss the islands of Kien Hai district, Kien Giang province, including Hon Tre.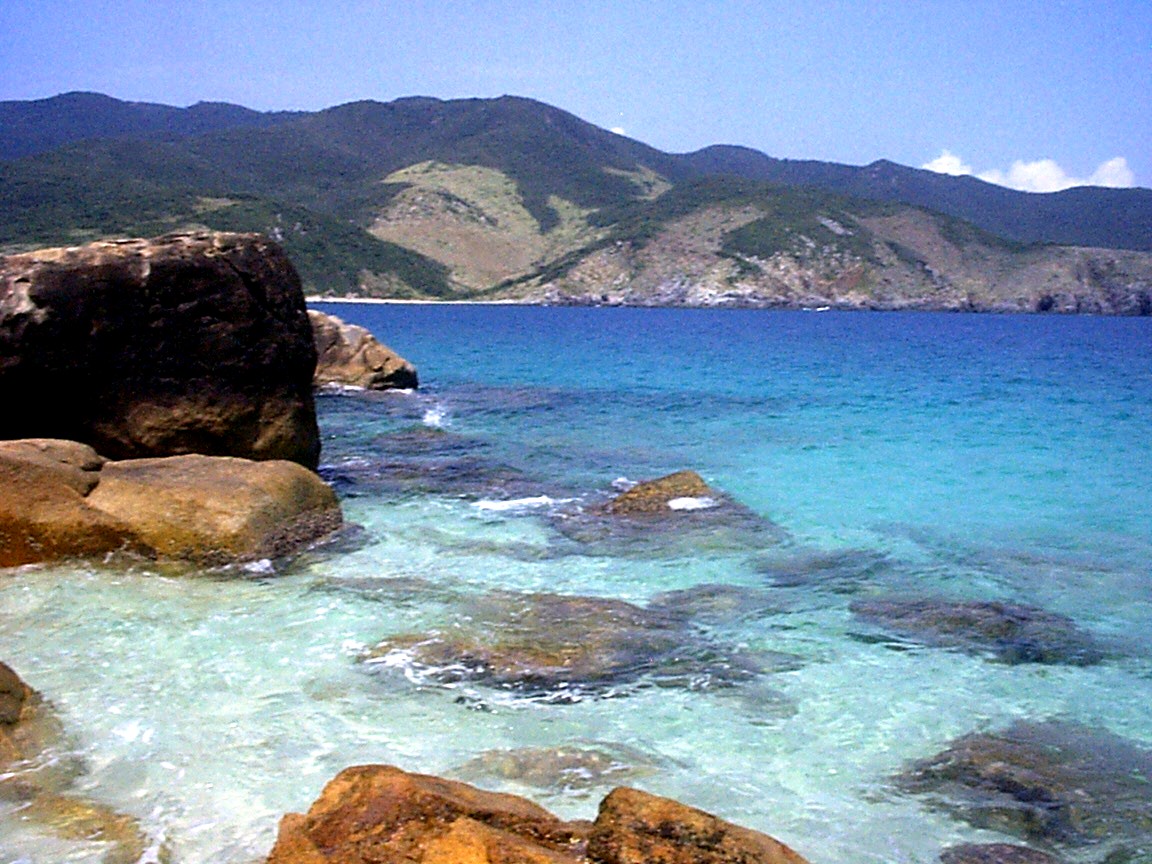 Before, Hon Tre was also called Traksu, but people often called it Turtle Island because looking from Rach Gia City, Hon Tre appears sparklingly and resembles a turtle. Regarding the origin of the name Hon Tre, there are two alternative explanations. The first way affirms that the right name must be Hon Che (Shield Island) because the island has the duty to cover wind and storm for Rach Gia sea port. The second way supposes that the first people setting foot on the island saw a lot of bamboo trees, so they called it Hon Tre (Bamboo Island). This island was discovered by a French officer named Dit- Tua and then he ordered a minimized model of Hon Tre so that people can imagine the entire scenery of Hon Tre easily.

Experiencing several splitting and mergence times, after 1975, Hon Tre belonged Lai Son commune, An Bien district. Since the year 1983, Hon Tre has become the center of Kien Hat district. The first thing that makes tourists contented when setting foot on Hon Tre is the enthusiasm and hospitality of local people; the second thing is that the security here is very good, so visitors can freely walk, visit attractions without fear of being stolen or robbed. Hon Tre looks wild with imposing Rock Mountains created by the hand of nature. The beautiful landscapes of Bai Chen, Dong Dua, Duoi Ha Ba are ecotourism attractions. Especially Bai Chen - the prominent spot of Hon Tre - is a long beach with rocks that are large and round like giant bowls located next to each other, which looks very strange. The sea is quiet with gentle waves. Bai Chen is really the ideal destination of Hon Tre. Tourists can travel by ship or on land to Bai Chen. If traveling by ship, tourists will watch the immense sky and sea, sloping cliffs, waves, which is extremely interesting. If traveling on land, tourists will visit un-bounded orchards along the mountain side with many kinds of fruit such as mangos, custard-apple, jackfruit, lon - gan... with the featuring sweet flavor of the island. Local people will be let you be free of charge if you just eat some mangos on site.

Those loving adventures will find Duoi Ha Ba location attractive when sitting on a ship shaking to the waves. The bound less sea, the immense sky, and the flowing sea water keep attracting the eyes of tourists; force them to look here and there with a sense of both nervousness and interest. Here, tourists will be watch natural tables hat are flat but also sloping at the end of the island. Sitting here fishing for entertainment in the cool air and noisy waves under the foot are unforgettable memories to those who once come to the island.

In addition, at Hon Tre, tourists can visit Dinh Ong Nam Hai (Temple of the South Sea Deity) to see the ton-weighed bone of whale, watching Cup Thien Ban, Ba Gia rock, Mieu Ba Chua Xu, Linh Son... Each place has its own look and attraction. When sunset falls, groups of ships arrive at the port subsequently. This is the most convenient time to see a different Hon Tre, which "is crowded and bustling, normal but attractive. The simple and gentle Hon Tre will certainly bring tourists many interesting discoveries. The wild scenery here will help visitors forget tiredness and anxiousness of the normal life and replace them with a feeling of joy, peace and relaxation.