The Son La prison locates in the center of Son La town, on the top of Khau Ca hill from which you can see the whole view of the town. The prison is a famous historic relic that attracts a large number of tourists in Vietnam tours.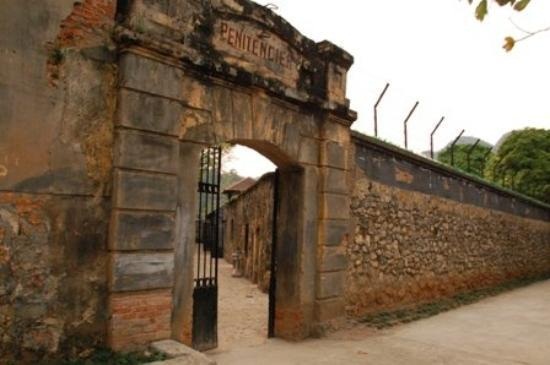 The prison was built by French colonialism in 1908. In 1930-1945, it was expanded and became the place where detained revolutionary soldiers. It was considered a steel prison and a hell on earth to stamp out strong struggle of prisoners. However, in the eyes of Vietnamese prisoners and revolutionary soldiers, the prison was regarded as a school providing the Vietnamese Revolution with excellent communists like Truong Chinh, Le Duan, Nguyen Luong Bang, Van Tien Dung, Nguyen Co Thach, Xuan Thuy, Tran Huy Lieu, etc.
By watching historic evidences in the relic area of Son La prison and museum, you will feel the savageness of the French Colonialism and admire the sufferance and bravery of political prisoners. Reaching the relic area, you will also be told touching stories about in-prison activities of Vietnamese prisoners, for example, mutual help and solidarity, revolutionary propagation, struggles for prisoners' rights, etc.
Visiting this relic area, you will gain useful knowledge about Vietnamese cultures of 12 ethic minority groups exhibited at the Son La Museum.