Hoa Tien Grotto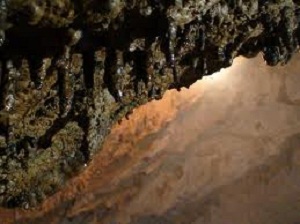 lies within the limestone range, Ba Mountain in Ngoi hamlet, Ngoi Hoa commune, Tan Lac district, Hoa Binh province. About 1km from this relic to the east, there is a large, clear lake called Fairy Lake by the inhabitants.
On stepping inside the grotto, visitors will be amazed at the spectacular view of countless stalagmites, stalactites, pillars in different intriguing forms and shapes.
Hoa Binh Reservoir has been known by visitors from every corner of the country by its scenic views of grandiose and romantic mountains and waters, a clean and untouched ecological environment with such famous attractions as Thac Bo Temple, Thac Bo Grotto, Hoa Tien Grotto lying along the interesting Hoa Binh Reservoir tourist route.