Forty kilometers (25 miles) from Bac Giang city of Bac Giang province, Suoi Mo is a beautiful, natural eco-tourist site dotted with numerous waterfalls and pools.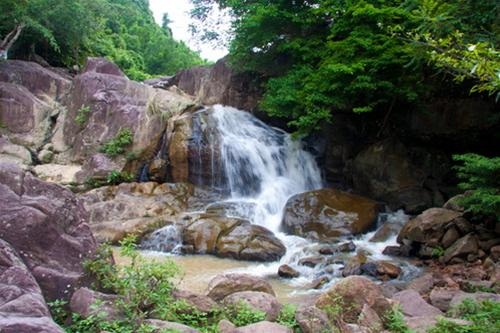 Suoi Mo is located on Nghia Phuong commune, Luc Nam district, Bac Giang province

Suoi Mo is also associated with a legend about the Princess Que My Nuong-daughter of King Hung Dinh Vuong who broke this fresh ground, and vestiges of the war which against invasion of the Feudal Northern. Moreover, tourists in Vietnam travel to Suoi Mo can visit Ha Temple, Trung Temple, Thuong Temple, etc. to burn some incense for fortune, for financial; and to bathe stream, to go mountaineering, to go sightseeing with fresh air.