Bac Giang is a beautiful mountainous province with many famous pristine natural beauties which attract a lot of tourists in Vietnam travel coming for sightseeing. Besides, the province is also famous for priceless cultural value
Cau Vong Festival - 15th of the 1st lunar month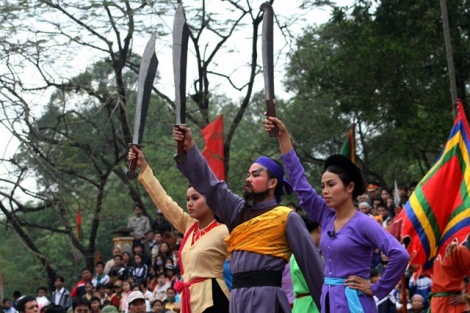 Tan Yen District in Bac Giang Province has always raise many talented people. In several areas such as Yen The, Hiep Hoa, and Kim Anh, there were numerous farmer insurrections against the feudal regime of the Nguyen Dynasty. Among them was the uprising led by Thong Thai in the early 19th century.
Nowadays, the Cau Vong Festival is held in the Vong Communal House in Tan Yen to commemorate those who accomplished great deeds for the country, as well as the 18 dukes of the Duong family. People of all ages arrive the day before the festival begins. After the opening and worshipping ceremonies, several performances showcase the merits of the heroes. Wrestling and chess-playing competitions attract many people. Swinging is also an exciting game.
Phon Xuong Festival in Bac Giang - March 16 (solar celander)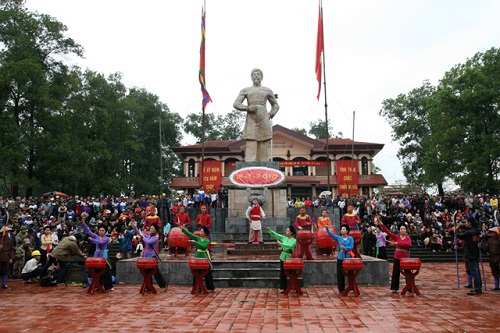 Every year at Phon Xuong Post in Bac Giang Province, a victory celebration is held to commemorate the day that Hoang Hoa Tham, a popular hero who led aresistance against French colonialism, won the battle to protect Thai Nguyen (1884). Tham was a general and peasant leader who championed the struggle against colonialicm for more than 30 years.
The festival features traditional entertainment such as human chess, cock-fights, wrestling, lion dances, horse races and archery.
Suoi Mo Festival - 1st day of the 4th lunar month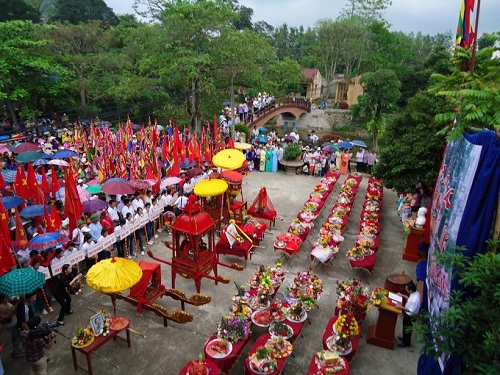 Every year, Suoi Mo festival is organized to pray for good crops. Several entertaining activities including singing dialogues between boys and girls are held.