Chùa Bổ Đà - Bo Da Pagoda

is situated at the foot of a hill of pines, beautiful and quiet, surrounded by walls of soil, with mountains and rivers at the distance.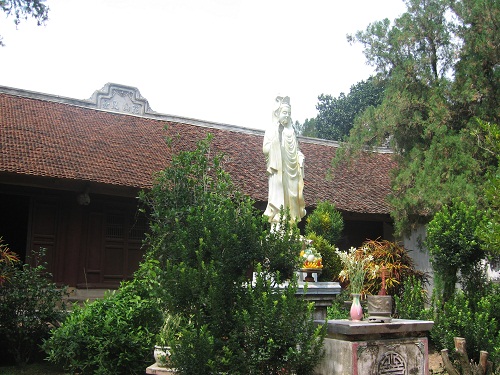 Everything in this old pagoda has a distinct brown soil color: the wall, the tiles, the big water jars, the plant pots, etc. The pagoda was first erected in the 11th century, in the Ly dynasty when Buddhism prospered in Vietnam. After nearly 300 years, it has been renovated many times and the current architecture style is from the Nguyen dynasty (the last dynasty of feudal Vietnam). Especially, there kept the oldest Buddhist texts in Vietnam, engraved in Diospyros decandra wood and lasted for hundreds of years without any preservatives.
If you are in Vietnam travel, this is an ideal place for you to visit when coming to the Northeast Vietnam.