Among of five provinces in Northern Central of Vietnam, Thanh Hoa Province is surrounded by Son La, Hoa Binh, Ninh Binh provinces on the north, Nghe An Province on the south, East Sea on the east with 102km coastline, and Laos on the west.
Thanh Hoa province consists of 27 administrative units, including one city (Thanh Hóa), two towns (Sam Son and Bim Son), and 24 districts:
Bá Thước

Cẩm Thủy

Đông Sơn

Hà Trung

Hậu Lộc

Hoằng Hóa

Lang Chánh

Mường Lát

Nga Sơn

Ngọc Lặc

Như Thanh

Như Xuân

Nông Cống

Quan Hóa

Quan Sơn

Quảng Xương

Thạch Thành

Thiệu Hóa

Thọ Xuân

Thường Xuân

Tĩnh Gia

Triệu Sơn

Vĩnh Lộc

Yên Định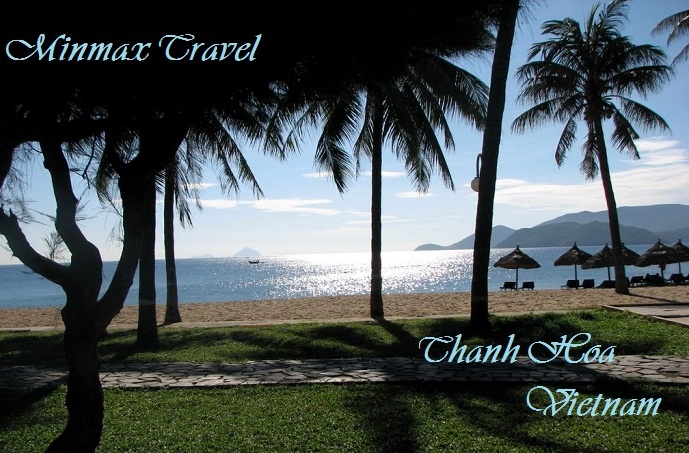 Located 16km from Thanh Hoa City, Sam Son Beach attracts lot of visitors to relax and bath. Beside the beach, Sam Son offers scenic spots such as Trong Mai Rocks, Doc Cuoc Temple and Mount Co Tien.
Tourists also like to discover Ben En National Park in Nhu Thanh, Nhu Xuan districts. The park is a complex of tropical forests, hills, mountains, rivers, springs, and Muc Lake. With natural landscapes and diversified flora and fauna, Ben En is suitable to eco-tourism, sightseeing, and scientific studies.
Cam Luong Fish Spring is another interesting place in Thanh Hoa, The stream contains thousands of fish that no one dares catch it. Fish in the stream have red mouth and fins, and brown scales, resembling carp. Please come to this place to play with fish, visit beautiful caves and grottos, watch dancing performances of Muong people and enjoy traditional lam rice and can wine.
In addition of these, Thanh Hoa is famous of historical vestiges like Ham Rong Bridge, Ho Citadel and Lam Kinh Remains. Lam Son is the birthplace of national hero Le Loi and the starting point of the Lam Son revolutionary insurrection.