Luang Prabang Province possesses one of Northern Laos' most diverse landscapes. In the west, the Mekong cuts through dense jungle and lines it with sandy banks. The south is dominated by awesome massifs climbing north from Vientiane and the Nam Ou (Ou River) voyages north from the city of Luang Prabang, humbled by sheer cliffs of karst around Nong Khiaw and Muang Ngoi Neua. In the east, Rte 7 ambles towards Xieng Khuang Province and the scenery gives way to soft hills of tawny brown.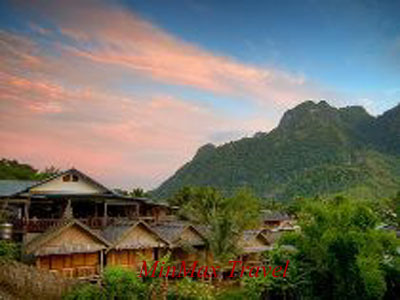 Travellers head here for a few days and end up spending a few weeks exploring the beguiling topography. Access through the province is comparatively easy and all roads lead to and from Luang Prabang city, one of Laos' highlights. With Rte 13 almost fully sealed, putting the province within a day's drive of China as well as Vientiane, Luang Prabang is well on its way to becoming one of the country's richest provinces.
Luang Prabang harbours 12 ethnicities, of whom nearly half are Lao Thoeng, 40% Lao Loum and the remainder Lao Soung.