Laos's smallest and second least populous province, wedged between the Mekong River border with Thailand and the border with Myanmar, has a population of just 145, 000. The river defines much of Bokeo's character –bring­ing trade and tourists in from Thail­and and China.

Huay Xai gets the lion's share, but villages nearby hold archaeological and cultural gems, and are deserving of exploration. Moreover it's a good launching pad for journeys to Luang Nam Tha and Udomxai.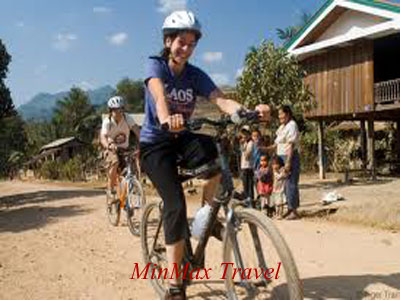 In earlier times Bokeo was known as Hua Khong (Head of the Mekong); its current name means 'Gem Mine', a reference to minor sapphire deposits in Huay Xai district. Despite its diminutive size, Bokeo harbours 34 ethnicities, the second-highest number of ethnic groups per province (after Luang Nam Tha) in the country.

They include Lao Huay (Lenten), Khamu, Akha, Hmong, Mien, Kui, Phai, Lamet, Samtao, Tahoy, Shan, Phu Thai, Thai Dam, Thai Khao, Thai Daeng, Thai Lü, Phuan, Thai Nai, Ngo, Kalom, Phuvan, Musoe (Lahu) and Chinese people.

Bokeo is the only Lao province with a significant population of Lahu, a hill tribe common in northern Myanmar and Thailand.